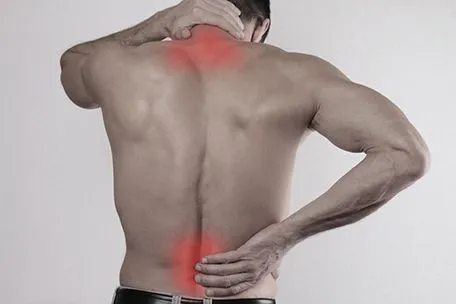 Overview:
Have you recently experienced acute neck or back pain? Or have you been in pain for quite some time and are ready to get back to feeling better? A regenerative therapy session with us might just be what you need for overall wellness. Here's what you should know about regenerative therapies for back and neck pain.
What is Back and Neck Pain?
Chronic pain to your back and neck can be caused for numerous different reasons. It can sometimes be a symptom of an ongoing illness such as fibromyalgia or occur on its own due to a patient's physical environment and current lifestyle or work habits. Other common causes of chronic back or neck pain include:
muscle strain
arthritis
ruptured disk
spinal fractures
spine cancer
infection of the spine
damage to spinal nerves
physical trauma or a car accident causing whiplash
numbness or tingling in your hands
What Are the Benefits of a Regenerative Approach to Back and Neck Pain?
There are multiple benefits to opting for regenerative therapies to treat and manage the symptoms of back and neck pain. Regenerative medicine focuses on using your body's innate healing process to increase your quality of life and improve wellness. Common types of regenerative therapies to treat back and neck pain include:
prolotherapy—which involves a series of drug-free injections that work to stimulate the body's internal self-healing mechanisms to promote cell growth
regenerative cell therapy—which involves the use of stem cells to quicken the healing process and reduce inflammation in patients with chronic back and neck pain
What to Expect During a Regenerative Back and Neck Pain Therapy Session
If you've never had a regenerative therapy session for back and neck pain, you might be wondering what to expect. A certified physician at Holistic Chiropractic & Healing Arts Center will begin by completing a comprehensive health interview to determine your symptoms, levels of pain, and any other illnesses you may have. They may recommend a series of imaging tests and physicals exams to determine the severity of your back or neck pain.
From there, a form of regenerative therapy that's best suited for you will be recommended. Most regenerative medicine sessions last anywhere from an hour to 2 hours in length. The number of therapies recommended will depend on your body's responsiveness to treatment and the extent of your injury. Most patients recommend feeling relief after just one session, but many continue for several treatments to maintain their wellness levels.